Dubai is one of the most attractive investment destinations in the world, offering numerous benefits and opportunities for investors looking to invest in property. Here are some reasons why you should invest in Dubai property or why Dubai is the best place to invest in property:

1. Tax Benefits:
Dubai is a tax-free haven, which means investors don't have to pay any taxes on rental income or capital gains. This provides a significant advantage over other investment destinations where taxes can eat into your profits.
2. Booming Real Estate Market:
Dubai's real estate market has been growing consistently over the past few years, with numerous developments and projects in the pipeline. This presents a great opportunity for investors to capitalise on the growing demand for properties in the city.
3. High Rental Yields:
Dubai's rental yields are some of the highest in the world, making it an attractive destination for property investors looking for a steady stream of rental income.
4. Strategic Location:
Dubai's strategic location or properties in Dubai at the crossroads of Asia, Europe, and Africa makes it an ideal hub for business and trade, and this is reflected in the city's rapidly growing economy.
5. Stable Political Environment:
Dubai has a stable political environment, which means investors can be assured of a safe and secure investment environment. The government is also committed to providing a favourable investment climate for foreign investors.
6. Flexible Property Laws:
Dubai's property laws are investor-friendly and allow foreigners to own properties in the city. The government has also made significant efforts to streamline the property registration process, making it easier for investors to invest in the city's real estate market.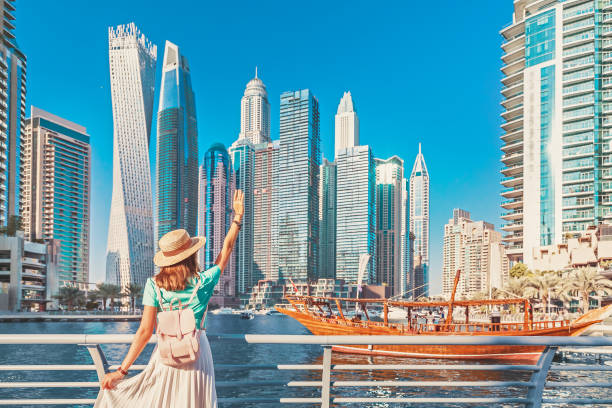 7. Growing Tourism Industry:
Dubai's tourism industry has been growing rapidly, with the city attracting millions of visitors every year. This presents an opportunity for property investors to tap into the growing demand for short-term rentals.
8. Diverse Property Market:
Dubai's property market is diverse, offering a wide range of properties to suit different budgets and preferences. Whether you're looking for a luxury villa or a studio apartment, there's something for everyone in Dubai.
9. High standard of life:
Dubai is regarded as one of the greatest places to invest due to its excellent quality of life and first-rate infrastructure. With its world-class dining establishments, opulent lifestyles, stunning beaches, connectivity, and cutting-edge entertainment and recreational amenities, Dubai is a haven for investors. Dubai's high standard of living is unmatched by any other nation, and it is often regarded as a desirable place to live. Living in Dubai is the finest because of the excellent standard of living there.
When it comes to Dubai's real estate, a number of developers have a growing inventory, delivering gorgeous homes and investing in aspirational new communities. Dubai is fairly inexpensive when compared to some other big cities. Their greatest asset is that everyone can find something to suit their needs and budget.
In conclusion, Dubai offers numerous benefits and opportunities for property investors looking to invest in a growing and dynamic market. With its tax-free status, booming real estate market, high rental yields, strategic location, stable political environment, flexible property laws, growing tourism industry, and diverse property market. If you want to invest in properties in Dubai , Dubai is undoubtedly one of the best places for property investment.